WEEK ELEVEN: COVERGIRL
Once again, this shoot is a massive improvement over last season – this only produced one bad picture, though none of the others are perfect (this is, after all, not season 3′s Covergirl shots – but I wish it was). I still can't believe that Saleisha wins. Terrible season.
1) Jenah (eliminated)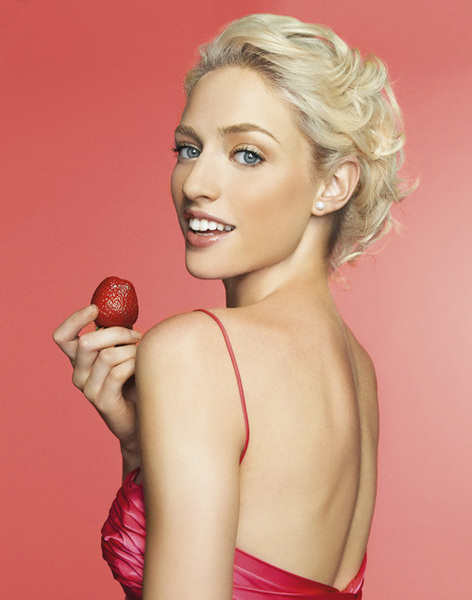 This is pretty damn gorgeous. I had a hard time ranking Jenah and Chantal, because each had one thing the other one misses – here Jenah's eyes are a bit black, she's not connecting with the camera as well as she could have. Everything else is flawless, though; her skin is amazing, her bone structure is great, her ratty weave looks good, she's looking over the shoulder without losing her neck – actually the eyes are the only thing I can find that I don't love about this. Great picture, Jenah went out with a bang.
2) Chantal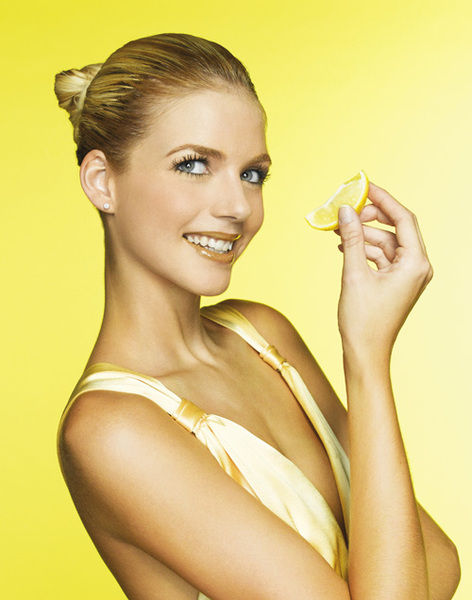 I also really like this – her neck looks miles long, I love the body language, and she's working the dress. I really like her tan. Her eyes are really pretty, I love the eye contact. The smile is natural, though her face is quite stiff, but whatever. It's a solid Covergirl shot, and miles better than her previous. MILES better.
3) Saleisha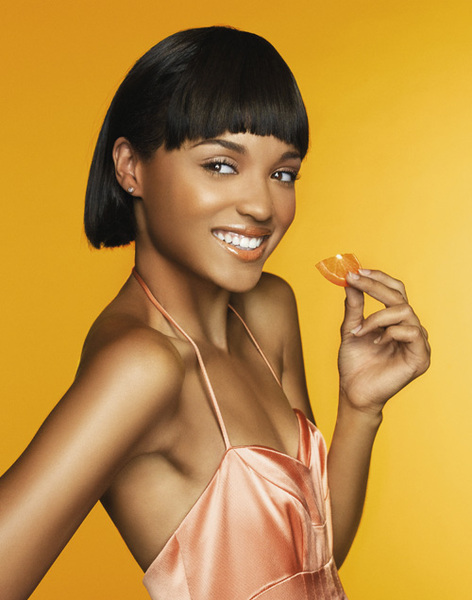 Definitely in the worst-winner-Covergirl shots hall of fame along with the likes of Jaslene and Krista. While definitely an improvement over the last Covergirl shoot, this is still terrible. I hate her body – the bony shoulder, her lack of a chest, how uncomfortable the pose looks. Her face is better, but the entire thing just seems contrived. The smile is fake as hell. I can't believe she wins. I CAN'T believe she wins.
AVERAGES
1. Lisa (2.9) 2/2/2/1/7/1/5/3 – Eliminated week 8
2. Jenah (3.6) 4/4/3/7/6/6/2/2/4/1/1 – Eliminated week 11
3.Sarah (3.8) 7/7/1/3/2/3 – Eliminated week 6
4. Chantal (4.0) 3/8/10/4/1/7/1/5/2/2/2
5.Ebony (4.4) 10/1/4/2/5 – Quit week 5
6.Heather (4.4) 9/5/8/6/3/2/3/1/3 – Eliminated week 9
7. Janet (5.5) 1/6/5/10 – Eliminated week 4
8. Saleisha (5.7) 6/12/11/9/4/4/4/6/1/3/3
9. Victoria (6.7) 8/3/9 – Eliminated week 3
10. Bianca (6.8) 13/11/6/5/8/5/7/4/5/4 – Eliminated week 10
11. Kimberly (7.0) 5/9 – Eliminated week 2
12. Ambreal (8.4) 11/10/7/8/9/8/6 – Eliminated week 7
13. Mila (12.0) 12 – Eliminated week 1
ELIMINATIONS
Ambreal: 2
Bianca: 4
Chantal: 0
Ebony: 0
Heather: 0
Janet: 1
Jenah: 0
Kimberly: 0
Lisa: 0
Mila: 0
Saleisha: 4
Sarah: 0
Victoria: 0